Every time I leave anthropologie, I find myself "dreaming" of pretty things. They always seem to woo me in every department. Which brings me to remind you of their serve wear! Sometimes I forget that clothing is not the only thing they offer. So... enjoy!

Patronage Platter
I love the intricate edges on this platter! And when is the last time you saw a PURPLE serving dish?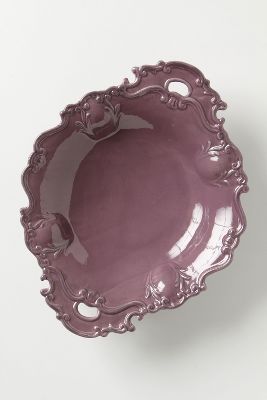 Paper Pretender Dinnerware
I love the simplicity of this faux paper plate! I would love to see some
bright orange sweet potatoes contrasting the white!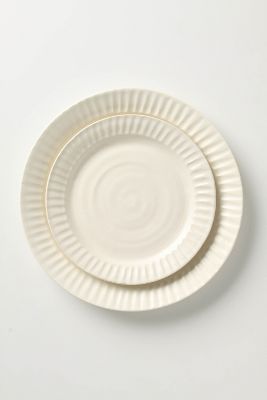 Jimmies on Frosting Platter
These soft platters could act as a centerpiece down a long table even without anything on them!