It's Friday! I woke up this morning thinking, "thank god this week is almost over!" This led me to reflect on my crazy week of constant phone calls at work and two new brides inquiring about invitations and remember that I was actually thinking clearly on Monday morning. Friday's are spent getting rid of all the clutter that built up during the week so I can get up again on Monday and breathe clearly! Maybe when I'm older I will learn how to stay positive throughout the week but until then my sanity will keep going through a dramatic transformation from Monday to Friday. Speaking of dramatic transformations, I would like to highlight some of the "before and afters" I have seen lately. It always blows my mind what you can come up with if you put a little TLC into something. Sherry and John at young house love have performed some dramatic transformations- here are some that blew my mind! Enjoy!

Before- a dark narrow room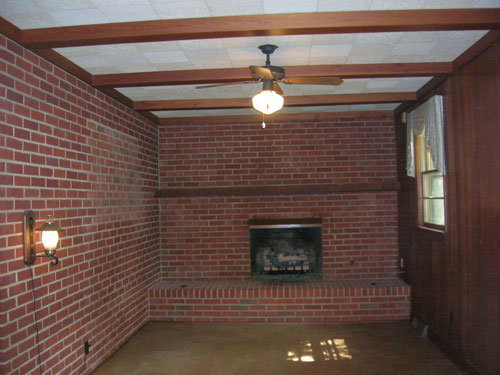 After- a place to feel good!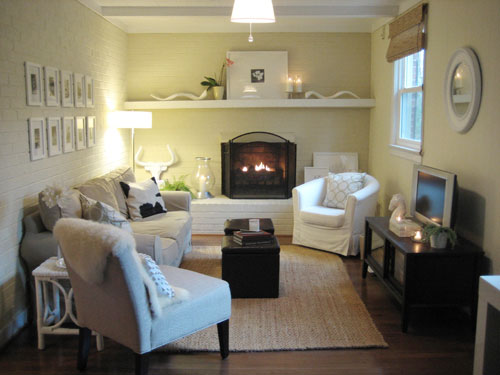 Before- there are no words for this :)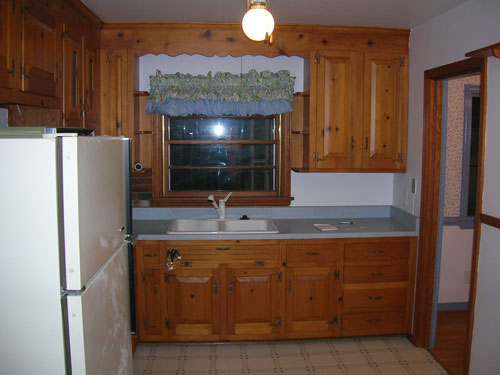 Before- dated white entrance
Before- outdated red brick fireplace